The best shopping streets in Madrid
The best shopping streets in Madrid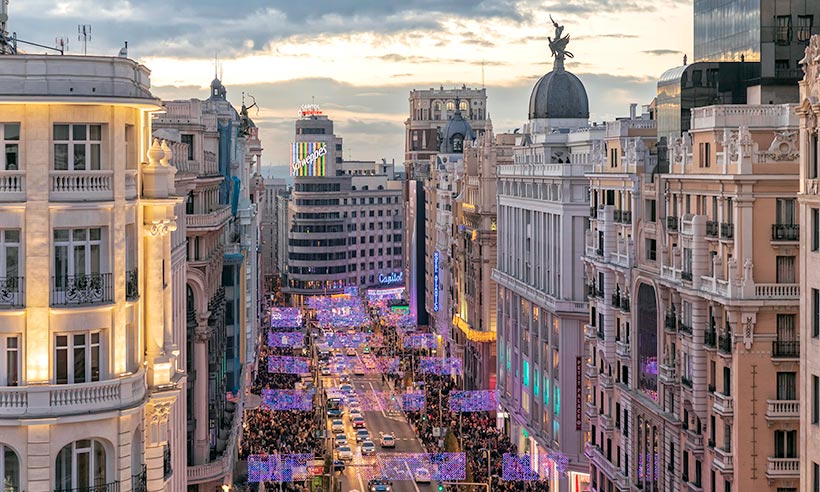 30 Dec, 2020
Madrid is home to countless stores where you can buy all kinds of products. Brand name clothing stores are the most popular shopping destination in the capital, but here you can also find jewelry, electronic equipment, etc., and prices are usually within
---
Madrid is home to countless stores where you can buy all kinds of products. Brand name clothing stores are the most popular shopping destination in the capital, but here you can also find jewelry, electronic equipment, etc., and prices are usually within a reasonable range. Here are the best shopping streets in the city.
Serrano Street is three kilometers long and is located in the Salamanca district of Madrid, north of the city center. You will find shopping centers, watch stores, jewelry stores, luxury designer stores and franchises of major international brands such as Gucci and Louis Vuitton. It is not only a paradise for tasteful shoppers, it is also an excellent option for dining. It has many restaurants, some of which are in shopping malls.
The Gran Via is the central artery with 1.3 kilometers long called "Street that never sleeps". Theaters, cinemas, restaurants, stores of different brands and accommodations abound. On this commercial street, known for its impressive buildings, you will also find several department stores, such as El Corte Inglés.
The Calle de Preciados is located south of the Gran Vía. This pedestrian street is 500 meters long and is one of the busiest shopping streets in the center of Madrid. It has small stores and department stores like FNAC and El Corte Inglés, you can find almost everything here, including video games, men's and women's clothing, and more. In addition, there are many bars and restaurants at the end of the street, where you can rest after a busy day of shopping.
Fuencarral Street extends between Gran Via and the Quevedo traffic circle. It is a modern commercial artery and famous for its alternative fashion stores. Here you can find great brands such as Diesel, Kipling and GI Joe, and also works of lesser known designers. You will also find numerous tattoo studios, stores of Asian products, cozy cafes and restaurants.
No flea market in Madrid can surpass the reputation of the Rastro. If you want to live the authentic Madrid experience, don't hesitate to go to Plaza de Cascorro and the nearby streets on Sundays to browse through second-hand items. This is an ideal place to take a walk on a Sunday morning and then have lunch in one of the countless tapas bars and restaurants in this neighborhood.