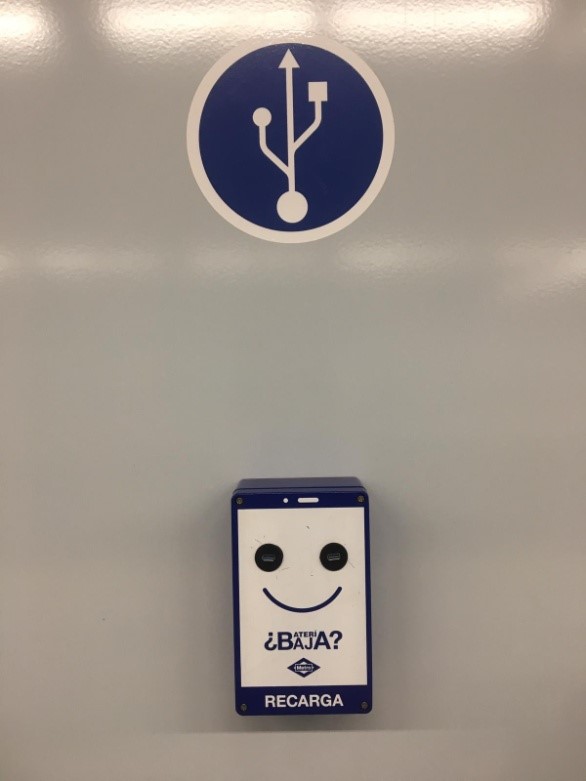 11 Nov, 2020
The Madrid metro system is a safe, clean, and cheap alternative to an Uber or a Taxi. A 10-ride pass is 12.20€ and the pass works for metro cars, buses, and night buses (called búhos).
---
Travel:
The Madrid metro system is a safe, clean, and cheap alternative to an Uber or a Taxi. A 10-ride pass is 12.20€ and the pass works for metro cars, buses, and night buses (called búhos). You can also buy a tourist metro card for 1, 2, 3, 4, 5, and 7 days, that will allow you to travel as many times as you wish within that period of time. The card starts at 8.40€ for a one-day trip pass. Metro passes of all kinds can be purchased at the kiosks located inside each metro station. The metro station opens at 6:00 am and closes at 1:30 am. We recommend that you have Uber or MyTaxi (Lyft is not available in Spain) downloaded on your phone just in case.
Food:
When it comes to good food in Madrid, there is no shortage of high quality restaurants, but travelers should keep in mind that restaurants open at different hours than they might expect. Coffee shops and breakfast places don't normally open until 7:30 -9am (and, unless it says otherwise, breakfast at most hotels is not included). Dinner doesn't usually begin until 8:00pm (and that is considered early by Spanish standards). Most Spaniards start the night off at a bar, enjoying drinks and tapas (appetizer- like foods, which are often included with the drinks) before going to a restaurant. Water, on the other hand, is seldom free; so, if you order it, expect to pay for it. Tap water is free and safe to drink in Madrid, but you need to specifically ask for tap water by saying "una jarra de agua del grifo" otherwise they will provide and charge you for bottled water. One thing that visitors won't have to worry about is tipping. In Spain, even a 5% tip is considered very generous. Most Spaniards usually tip their spare change in order to show their appreciation. As for what to order, we recommend that you look out for homemade items, often labeled "casera," and order from the menu of the day (menú del día). One should also bear in mind that many restaurants and cafes are smaller in size and therefore if there are four or more people in your group, you should call ahead and make reservations.
Safety:
Although Madrid is an extremely safe city, it is full of pickpockets waiting for the opportunity to take advantage of the unsuspecting tourist. They are not violent, but they are extremely good at relieving people of their wallets. Therefore, we recommend keeping your purse in your lap or between your legs, while sitting at lunch or on the metro. Keep your bag in front of you, and always have a hand covering your bag, especially when walking through large crowds and crowded metro stations. Pay special attention to your belongings at Puerta de Sol, Plaza Mayor, and when riding the metro to and from the airport (8 line) because where there are tourists, there are pickpockets. We recommend that you make a few copies of your passport and leave the original in a safety deposit box at your hotel (keep these copies separate from your passport). If you do lose your passport or have it stolen, you will most likely have to go to your embassy (with a photocopy of your passport) so that they can print you a new one. (US Embassy: Calle Serrano, 75--UK Embassy: Torre Espacio, Paseo de la Castellana 259D-- German Embassy: Calle de Fortuny, 8). If you are in any immediate danger, call 112 (Spain's emergency number).
Shopping:
Spain uses the euro as currency and we recommend carrying cash with you, as some shops don't accept credit cards. If you do pay with a credit card, you may be asked to show proof of identification (acceptable forms of identification: driver's license, national ID, or a passport). Many stores (especially smaller stores) close from 2 to 5pm to eat and take a siesta so plan to take a break from shopping or go to the Corte Ingles, which remains open during these hours. Shoppers should also bear in mind that most stores aren't open on Sundays.
Additional advice:
Where can I go to charge my phone if it dies?
Metro stations are a great place to go as almost every metro station has charging ports available on each platform and some of the newer trains even have charging stations inside.