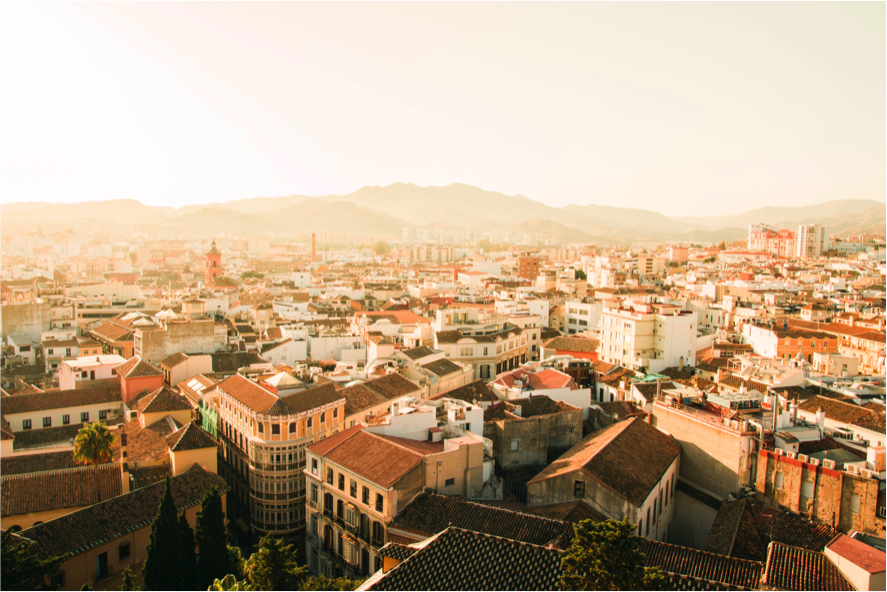 20 Nov, 2019
Madrid on the top. There is a very popular saying: De Madrid al cielo (from Madrid to heaven), which origin has been very debated.
---
In Madrid, people love to spend the sunny months of the year enjoying of a drink, relaxing in a pool, or eating delicious tapasand dishes while enjoying the most breathtaking sights of the Spanish capital. And they like doing it in any of the many amazing terraces this city has available.
These terraces are some of the trendiest places to spend a great afternoon and night in Madrid, and the best about them is that they are all over the city, which is great to know when you have walking and shopping the whole day at the Golden Mile, so you can relax drinking or eating something while enjoying a top view of a top city.
The most popular terraces in Madrid
There is a very popular saying: De Madrid al cielo (from Madrid to heaven), which origin has been very debated. Some say it means that there is no city as Madrid, others say it started after Charles III improved the city, and others attribute it to the verses of Luis Quiñones de Benavente.
It is hard to say what is the actual origin, but what is true is that the sky looks great in Madrid when seen from a terraza, as we call terraces, and the offer for terraceo (going to a terrace) en Madrid is so vast, that it is necessary to know which are some of the most popular ones.
Probably the trendiest terrace in Madrid is Ginkgo Sky Bar, the terrace of the VP Plaza España Design Hotel. This is an elegant and modern terrace, with a luxurious design, and a great pool, though you must stay in the hotel to use it.
Nice to meet you is the terrace of Dear Hotel, which is another one at the top of the lists of people planning to have a great time in a terraza. It has an amazing sight of the city, drinks and live music.
Terraces near the Golden Mile
If you are shopping at the Golden Mile, and you want to stop for a couple of hours to drink or eat something without going too far from Salamanca or the Golden Mile, then the offer for terraceo is also available here.
The iconic Café Gijón, where many writers, filmmakers and intellectuals met also has a nice terrace that is worth visiting. While Picos Pardos Sky Lounge, in the Bless Hotel Madrid, is one of the most luxurious terraces in the city, and is right in the barrio de Salamanca.