Madrid, the best shop in the world
Madrid, the best shop in the world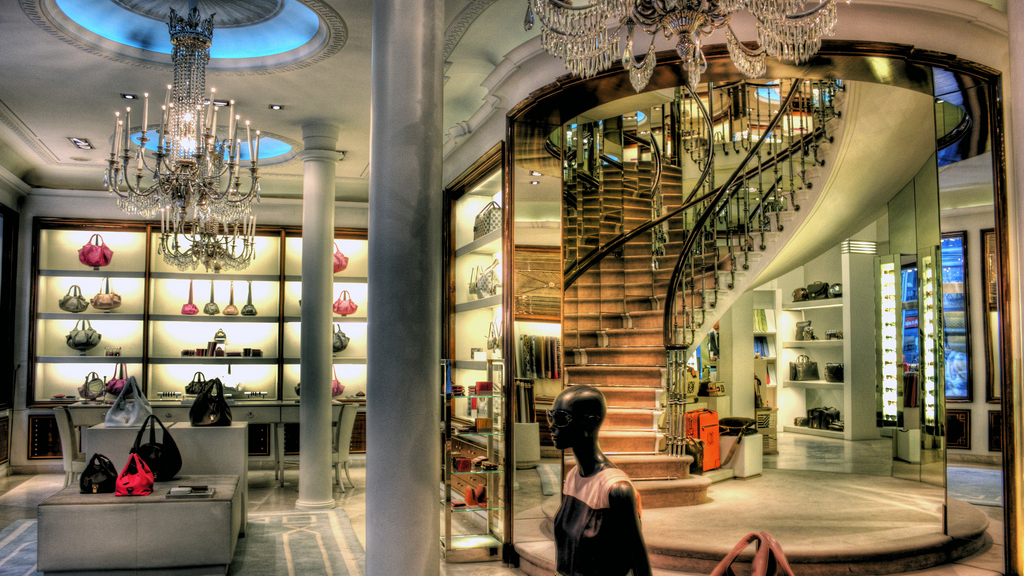 ---
Shopping is one of the greatest pleasures in life, especially when it is done in the most exclusive shops, with all the luxury, exclusiveness, and the best attention, as well as the latest and most modern catalogs at your disposal, to fill your life with beauty, style and good taste.
This is why Madrid is considered the best shop in the world for anyone who visits this iconic, cosmopolitan top European destination.
Not only will you find clothes from the best designers in the world, but you will find them all at one of the most exclusive and renowned places in the city: the Golden Mile (la milla de oro).
Luxury shopping in the Golden Mile
Salamanca, one of the most popular and exclusive neighborhoods in Madrid, is also the place where you will find the iconic Golden Mile, house of the best shops in the Spanish capital city.
When you arrive to Salamanca, you will probably want to find the streets of Serrano, Juan Bravo and Ortega y Gasset, where you will have Chanel, Prada, Armani, Loewe, Tiffany, Jimmy Choo and many others just a few meters away from each other. All of these surrounded by the historic streets and buildings of this living and safe neighborhood.
Once you have bought the trendiest outfits by the most renowned Spanish and international designers, the best accessories, and the most luxurious jewelry, you might want to move a few meters to the streets of Claudio Coello, Castelló y Nuñez de Balboa; where you will find modern decor, furniture, gifts and antique stores, at the purest style of the Golden Mile.
The most exclusive shopping centers in the capital
If you are looking for a wider, yet luxurious variety of shops for clothes, shoes, accessories and jewelry. The Salamanca neighborhood has two of the most exclusive shopping centers in the city.
The ABC Serrano is located at the buildings where the Blanco y Negro magazine and the ABC newspaper were edited, turning this center of fashion and good taste into a recognized place for its shops and its architecture, which alone makes it worth visiting it.
The other shopping center in the district of Salamanca that you will want to visit is the "Open center" around the streets of Serrano, Juan Bravo and Ortega y Gasset. It is a small, high end shopping center which concentrates everything that makes Salamanca and the Golden Mile the best shopping area in Madrid, Spain and the world.